THE FEDERATION INSIDER
"HOW GOOD IT FEELS TO BE INSIDE"

Reporting February 12th 2013

FEDERATION INSIDER
is reporting live from Brooklyn New York where we have just been contacted by magazine cover girl and model, Chante Rich, better known to wrestling fan's as James Shark's ex girlfriend dating back from 2010.
Chante contacted us just a few hours ago where she has told us about the DM (Direct Message) Brooklyn Carter sent to James Shark on Twitter just a few days ago. Many have speculated and guessed on what the DM could be but neither James or Brooklyn have opened up to the media to reveal what exactly was said.
All that we knew about the DM was that whatever it was, it got James Shark extremely angry, where he tweeted to his 3, 350,000 followers saying "Congrats on ruining my night". It was then Brooklyn Carter who responded back with tweets like "Now you know everything, it's out there, don't be mad babe!"
Shortly after, more DMs were sent out between the two until things cooled off. Before the DM was sent, it should be noted that Anthony King tweeted a picture of Brooklyn Carter getting picked up from the Miami Airport by her ex boyfriend Kai Marley.
Since then, more pictures have surfaced of the two former lovebirds driving off together.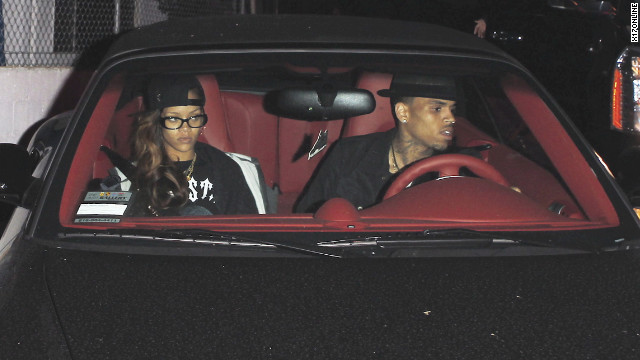 Brooklyn Carter(left) Kai Marley(right) Photographed leaving Miami International a day after
Tournament to the Title. Brooklyn Carter looking upset in the picture after what went down at the PPV.


It's no secret that Brooklyn Carter has spent some time hanging out with Kai Marley just like it also isn't a secret that James Shark has been playing catch up with his ex lover Chante Rich. Both Shark and Chante have been hanging out for the first time since 2010 all this week, and it all started when both Brooklyn and James began to give each other some space.
Now Chante has just confirmed with us, that she has read the back and forth DMs from both Shark and Brooklyn and she had this to say:
"She said she had been unfaithful, and that everything would be okay. She told Shark that
she was sorry and that they could work this out."
When Brooklyn and James first started dating, many fans expected there to be some cheating, but they all expected it to be from James Shark. A man who has had a lot of history with cheating from almost all of his previous relationships. Now many people are calling this karma, where Chante is just calling Brooklyn a bitch.
"Here she is on twitter and in front of cameras calling Alison out to be a whore, a slut, and
all these different things, but behind the scenes she's cheating on the man she claims she
loves. I find that to be so funny."
When James Shark was behind bars for his Hate Crime charge against London Carter's friends, there was also several rumors going around that Brooklyn Carter had been cheating on James Shark with former PDW Superstar Ryan Hall. The rumors were dropped when both Ryan and Brooklyn claimed that they were just friends and nothing had been going on between the two.
Despite the news, it seems that Brooklyn Carter and James Shark are "working on things" just as stated in the DM that Chante described. James Shark is in L.A working on promotional stuff for his upcoming Tag Team Championship match, but tweeted that he would be seeing Brooklyn Carter in Miami tonight, as it has been rumored that Shark will stay in Brooklyn's condo leading up to Valentines Day Inferno. We asked Chante what Shark's reaction was when she had found out about the DMs and she told us this:
"He totally protected her. He told me that I didn't know them and that I misread the DMs
he was just making excuse after excuse for what I saw and I wasn't buying it. I, myself was
at shock about this whole thing, so I gave him the chance to explain the DM just in case
there was that small chance that I misread what I saw, but he didn't give me anything, he
just kept avoiding my questioning."
We tried to get a hold of both James Shark and Brooklyn Carter but neither of them were availible for comments. However, with Chante Rich spending all this time with James Shark these past few days, what would be her motive to make something up, and why wouldn't James Shark just tell her "how it really was" if the claims weren't true?
James Shark (left) spotted with Chante Rich (right) at a jewelry store in New York this past weekend.
If anyone may know anything else about this, do not hesitate to seek us out like Chante did. Schedule an interview with anyone of our highly talented employees.
Last edited by THE FEDERATION INSIDER on March 11th 2013, 12:24 pm; edited 1 time in total
__________________________________________________
THE FEDERATION INSIDER
"HOW GOOD IT FEELS, TO BE INSIDE!"
Proving Ground





---

Birthday

: 2009-01-01


Age

: 9

---

Zodiac

:


Chinese Zodiac

:
Location : New York, New York

---

Number of posts

: 18

---



THE FEDERATION INSIDER
"HOW GOOD IT FEELS TO BE INSIDE"

Reporting From February 16th 2012
FEDERATION INSIDER: is reporting live from Miami Florida where we have just learned some interesting news regarding the Brooklyn Carter/James Shark situation. On Valentines Day, Brooklyn Carter revealed to the world in one of her promos the details of the secret DM she had sent to James Shark. She shocked the world by revealing to everyone that she was Fake Zombie!

Brooklyn Carter did not cheat on James Shark but instead she betrayed him! Brooklyn Carter, the person closest to James was the one who screwed him out of his Glory Battle win on Jan 5th and did so by attacking him with a bat wrapped in barbed wire. After James kicked out, she proceeded the attack with a devastating cutter.

Now we know why James was so angry on Twitter the night the DM was sent. However, it takes a lot to forgive someone like that and that is why we were amazed to see how forgiving James was about the whole situation. The two lovers were spotted out and about on Valentines Day and that's not the only thing that was spotted. James Shark was spotted with a new tattoo on his neck with the numbers "7.8.12" Sources tell us that the numbers represent the date both Brooklyn and James first met.

When we first saw this, we at the Federation Insider all thought that this was an obvious sign that James Shark had put the Fake Zombie case behind him but early this morning James Shark stormed off of an interview that has yet to be posted online. We are being told that the interview was going fine until questions about Brooklyn Carter being fake zombie were brought up.

We were told that at one point in the interview James Shark covered the camera lens and told the interviewer to "Fuck Off". Once the interviewer refused to back down and get some answers, James Shark tore off his microphone and destroyed it by stepping on it. He pushed his way past camera men and staff and stormed out of the set.

It should also be noted that last night James Shark tweeted to the world "All I got is me" when Brooklyn Carter responded to James by telling him that he also had her, he replied with "sometimes".

It will be interesting to see how this all plays out as we all thought James had forgiven Brooklyn, it seems that he is having some second thoughts. James Shark takes on the Human Highlight Reels with London Carter tonight for the NLWF Tag Team Championships as Brooklyn Carter takes on Alison Williams for the NLWF Womens Championship.

If anyone may know or hear anything else about this, do not hesitate to seek us out. Schedule an interview with anyone of our highly talented employees.

__________________________________________________
THE FEDERATION INSIDER
"HOW GOOD IT FEELS, TO BE INSIDE!"
Proving Ground





---

Birthday

: 2009-01-01


Age

: 9

---

Zodiac

:


Chinese Zodiac

:
Location : New York, New York

---

Number of posts

: 18

---





Similar topics
---
Permissions in this forum:
You
cannot
reply to topics in this forum