*
Wrestler Name: Crimson Skull
* Nickname: The Crimson King, The Crimson Devil, The
Reaper, Death
* Age: 47
* Hometown: Louisville, Ky
* House (WHERE HE LIVES):???
* Weight: 375
* Height: 7'2
* Favorite Specialty Match: The
Reaper's House of Horrors
* Entrance Music:
* Alignment (face/heel): Heel
* Years Wrestling: 27
* Quote: Optional: Fear The
Reaper
* Finisher: The
Redeemer
* Finisher Description: Steiner
Screwdriver
width="420" height="315"
src="https://www.youtube.com/embed/kppGpbm8EHk"
frameborder="0" allowfullscreen>
* Bio/Backround: All that is
needed to know is that this is the Second Coming.
* Attire: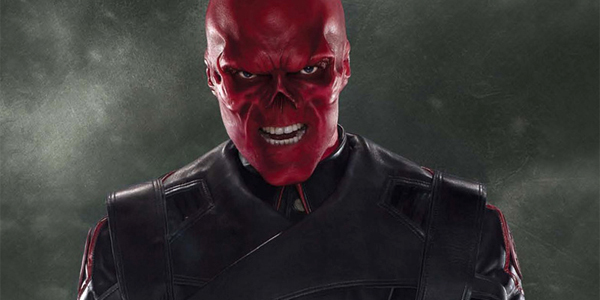 * Fighting style: Brawler,
Technical Grappler, Submission Expert, Power House
* Move List:
1. Hellhound Slam (Chokeslam) alternate finisher
2. Flatliner (Razor's Edge) alternate finisher
3. Dragon Sleeper
4. Million Dollar Dream
5. Big Boot
6. Fall away slam
7. Snake eyes (corner move)
8. Apron Leg Drop
9. Apron Elbow Drop
10. Powerbomb
Career Accomplishments - 3x Jwf World Champion, 2x TWI World Champion, 2x ETWA World Champion, 2xBLWA World Champion, 3xOWF World Champion
Entrance -
Thunder claps loudly throughout the arena, the sound of pouring rain
comes over the sound system. Thunder claps again as a child's eerie
voice is heard singing an old nursery rhyme.
"
A tisket a tasket, the scarecrow's out his casket
"
Thunder claps even louder this time
"
Turn out the lights and lock the doors, praying that he passes
"
The lights go out in the arena and all is silent.
A moment passes, and suddenly a green lightning bolt strikes the stage.
The music to "Nightmare" by Avenged Sevenfold begins to play and images from
Crimson Skull's long career play over the screen of the tron.
Smoke begins to billow up from behind the stage and down the ramp.


Now your nightmare comes to life
After
these lyrics play we see the silhouette of Crimson Skull in the smoke
coming up on the entrance stage. He slowly walks out onto the stage
from behind all the smoke and the lightning flashes throughout the
entire arena.
He starts walking slowly down the ramp.
Dragged you down below
Down to the Devil's show
To be his guest forever
(Peace of mind is less than never)
Hate to twist your mind
But God ain't on your side
An old acquaintance severed
(Burn the world your last endeavor)

Flesh is burning
You can smell it in the air
Cause men like you have such an easy soul to steal
So stand in line while they ink numbers in your head
You're now a slave
Until the end of time here
Nothing stops the madness, turning, haunting, yearning
Pull the trigger


You should have known
The price of evil
And it hurts to know
That you belong here, yeah
Oh, it's your fucking nightmare.
Crimson Skull has now made it to ring steps. Slowly and one at a time he walks up the steps.


Can't wake up in sweat
'Cause it ain't over yet
Still dancing with your demons
(Victim of your own creation)
Beyond the will to fight
Where all that's wrong is right
Where hate don't need a reason
(Loathing self-assassination)

You've been lied to
Just to rape you of your sight
And now they have the nerve
To tell you how to feel (feel)
So sedated as they
Medicate your brain
And while you slowly
Go insane they tell ya
"Given with the best intentions
Help you with your complications"

You should have known
The price of evil
And it hurts to know
That you belong here, yeah
No one to call
Everybody to fear
Your tragic fate is looking so clear, yeah
Ooh, it's your fuckin' nightmare

He enters the ring by going over the top rope.



Fight (fight)
Not to fail (fail)
Not to fall (fall)
Or you'll end up like the others
Die (die)
Die again (die)
Drenched in sin (sin)
With no respect for another

Oh

Down (down)
Feel the fire (fire)
Feel the hate (hate)
Your pain is what we desire
Lost (lost)
Hit the wall (wall)
Watch you crawl (crawl)
Such a replaceable liar

And I know you hear their voices
Calling from above
And I know they may seem real
These signals of love
But our life's made up of choices
Some without appeal
They took for granted your soul
And it's ours now to steal

(As your nightmare comes to life)

He stands in the center of the ring, removing his trenchcoat. He tosses it
to the side and throws his hands up above his head. Once he does this,
the four ring posts are all hit by green lightning bolts, sending them
up in flames. He slowly lowers his arms and looks straight into the
camera.
He cuts his throat with his thumb quickly and the flames the cease. The music fades and the lights slowly brighten again.
Last edited by Crimson Skull on February 14th 2013, 9:08 pm; edited 1 time in total
Icon





---

Birthday

: 1988-09-01


Age

: 30

---

Zodiac

:


Chinese Zodiac

:
Location : Home

---

Number of posts

: 13

---


No Limit Wrestling Federation Info


NLWF Record

:

00-00-00




No Limit Wrestling Federation Net Worth

:

$0




No Limit Wrestling Federation Popularity

:


(20/100)



No Limit Wrestling Federation
..:Contract Type:..
Icon/Written

..:Length of Contract:..
600 Days

..:Contract will be Limited to:..
60 Appearances

..:Contract will Pay:..
$500,000 + $1,000,000

..:Signing Bonus:..
$1,000,000

..:PPV Bonus:..
3%

..:Title Defense Bonus:..
100%

..:Contract Promises:..
Guaranteed Championship Match

..:Contracts Calls for Pay of:..
Travel
Relocation
Vacation
Healthcare
Dental

__________________________________________________
In Theatres July 12th
Immortal





---

Birthday

: 1989-10-10


Age

: 29

---

Zodiac

:


Chinese Zodiac

:
Location : Des Moines, Iowa

---

Number of posts

: 1722

---


No Limit Wrestling Federation Info


NLWF Record

:

63-16-2




No Limit Wrestling Federation Net Worth

:

$11,520,000




No Limit Wrestling Federation Popularity

:


(100/100)




---
Permissions in this forum:
You
cannot
reply to topics in this forum