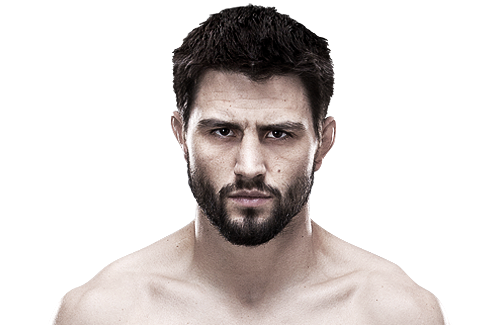 * Wrestler Name: Miguel David St-Claire
* Nickname: The Uncrowned King
* Age: 24
* Hometown: New Orleans, LA
* House (WHERE HE LIVES):
* Weight: 5'10
* Height: 227lbs
* Favorite Specialty Match: Street Fight
* Entrance Music: "Here Comes The Boom" - Nelly
* Alignment (face/heel): Face
* Years Wrestling: 1
* Quote: Optional: Believe in the Power of the Punch!
* Finisher: Power of the Punch
* Finisher Description: Right handed punch straight to the jaw.
* Bio/Backround: Not much to tell, Miguel St-Claire grew up in New Orleans with his father. At a very early age Miguel had to learn how to fight so he wouldn't be bullied due to him being the smaller kid on the block. Around the age of 15, he started to get more into actual fighting such as MMA and Professional Wrestling. When he finished high school he went on to college, but while in college he proceeded to train at a local wrestling gym. Now that he's a college graduate and has the world at his finger tips. He's going to attempt to become a success in the wrestling business.
* Attire: Black and white trunks with a Fist as a logo on his back side. It also features his last name just below the logo. Taped up wrists, short all black wrestling boots, and black knee pads.
* Fighting style: Brawler
* Move List:
1. Body Punches w/ opponent in the corner
2. Back Elbow
3. Crossface
4. Devil Lock DDT
5. Dropkick
6. Elbow Strikes to a grounded opponent
7. Flapjack
8. German Suplex
9. Heel Hook
10. Leghook STO
11. Punches after mounting an opponent on the ground
12. Tilt-A-Whirl Backbreaker
13. Snap Suplex
14. Short Arm Clothesline
15. Rear Naked Choke
Picture Base for Wrestler Box and Signature - Carlos Condit
Career Accomplishments - N/A
Entrance - In the arena the lights begin to dim down a bit as the opening to the song "Here Comes The Boom" starts to play over the arena's speakers. It doesn't take long at all for the crowd to start cheering for they knew who was just seconds away from making their way out. After a couple more seconds the chorus begins to play and Miguel St-Claire explodes through the curtain and onto the stage. He stands there looking around at all the cheering fans for a second or two before giving a bit of a smirk. That's when he started to make his way down the ramp slapping hands with fans along the way.
RING ANNOUNCER: "Ladies and gentlemen, making their way to the ring at this time. Hailing from New Orleans, Louisanna. Weighing in tonight at two hundred and twenty seven pounds. He is the self-announced and self-proclaimed Underdog King: MIGUEL ST-CLAIRE!"
And as expected there was a loud pop coming from the crowd. By now Miguel had reached the bottom of the ramp as he walks over to the ring steps and marches up them. He wastes no time walking across the apron before slipping his leg over the middle rope. No sooner than he got in the ring he wasted no time at all going to one of the corners and climbing it to the second ring. Miguel lifted his arms above his head causing the crowd to cheer with everything they had in him. After a few seconds of posing, Miguel jumped down as his theme began to fade out and he turned his attention to the entrance waiting for his opponent.
Pro





---

Birthday

: 1988-12-04


Age

: 30

---

Zodiac

:


Chinese Zodiac

:
Location : Illinois

---

Number of posts

: 14

---


No Limit Wrestling Federation Info


NLWF Record

:

00-00-00




No Limit Wrestling Federation Net Worth

:

$0




No Limit Wrestling Federation Popularity

:


(6/100)



No Limit Wrestling Federation
..:Contract Type:..
Rookie Contract/Short Term

..:Length of Contract:..
90 Days

..:Contract will be Limited to:..
3 Appearances

..:Contract will Pay:..
$10,000 + $10,000

..:Signing Bonus:..
$10,000

..:PPV Bonus:..
None

..:Title Defense Bonus:..
100%

..:Contract Promises:..
None

..:Contracts Calls for Pay of:..
Nothing
Immortal





---

Birthday

: 1989-10-10


Age

: 29

---

Zodiac

:


Chinese Zodiac

:
Location : Des Moines, Iowa

---

Number of posts

: 1722

---


No Limit Wrestling Federation Info


NLWF Record

:

63-16-2




No Limit Wrestling Federation Net Worth

:

$11,520,000




No Limit Wrestling Federation Popularity

:


(100/100)





Similar topics
---
Permissions in this forum:
You
cannot
reply to topics in this forum