1. Brandon Macdonald
Brandon beat up on Ruben Ricardo Leon in their ladder match for the FTW Championship. Ruben hardly even landed a single shot, as Brandon pushed his win streak to 14. He would have removed Ruben's mask as well, if it weren't for Nick stopping him. Was his challenge for The End Game a smart choice?
2. Nick Ridicule
Nick Ridicule went the distance against Corey Casey, finishing all four rounds without having a winner. But in the sudden death round, he completely destroyed Corey Casey. Nick has been back to his winning ways lately, and now he faces Brandon Macdonald, in his favourite match, in what is sure to be one of the biggest wrestling matches ever.
3. Death-Angel
Not only did Death-Angel unleash the Syco on Tommy, he created his own stable, the Angels of the Apocalypse, with some new people who could be downright scary. Or failures. But he still destroyed Tommy, crucified Corey Casey, and got his match with the Notorious KID next week.
4. Corey Casey
Corey went the distance with Nick, but he came up completely empty handed, and was literally broken by Nick. And then he was crucified. So it was not a good night for Corey. But he still put up a fight against Nick, and now he gets Syco and KID in a triple threat this week for three titles.
5. Gunther
Gunther showed Tim Patrick what it's like to fight someone who actually tries, but Tim game him quite a battle. In the end, Gunther still reigned victorious, and thats all that matters. This week, he fights Ruben Ricardo Leon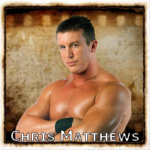 6. Chris Matthews
Chris had a great night, defeating the great Damon Synn, and ending his world renowned 37 match winning streak. It just goes to show you that you might be great outside of Fight The World, but once you're here, you learn that the best fighters are all here. Chris fights Jason Hawk in the Co-main Event, which should be quite a battle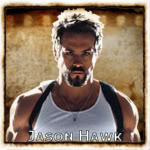 7. Jason Hawk
Jason Hawk didn't fight last week, but this week he came out, and completely destroyed TJ Tilli. I mean, it wasn't even close. Jason was on the verge of ending his career and maybe even killing him. The Notorious KID prevented him from doing so, but then was verbally humiliated by Jason backstage. And then Jason layed out both Brandon and Nick to end the show. What a night for Jason Hawk
8. The Notorious KID
The Notorious KID didn't have a great night. His title was destroyed by Death-Angel, he was verbally assaulted by Jason Hawk, and he didn't even have a match to help blow off steam. He falls hard in the rankings because of that, but he could make a bounce-back this week by defeating Syco-Angel and Corey Casey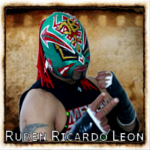 9. Ruben Ricardo Leon
Ruben didn't have a great night at all. First he angered Brandon by not putting his mask on the line, and then felt his wrath in their match. He got maybe one move in. Then he almost lost his mask. He has Nick to thank for saving him. But now he can try and turn it around by beating Gunther this week
/
10. The New OWN
Johnny Electric and Rick Christian really electrified the ratings this week, beating up on both Jasper Rayne and Knife to Know You. This is a team of two people who seem like they are actual tag team partners, and not singles fighters made to tag together. Could they be the cornerstone behind a FTW Tag-Team division? They fight the Natural Bong-Hitters this week.

---
Permissions in this forum:
You
cannot
reply to topics in this forum